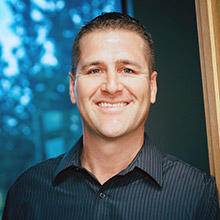 Andrew Young
Chief Executive Officer
Known for being performance driven, Andrew has established a track record well beyond his years in construction management. He has extensive expertise in project planning, change directives, architectural drawing review, municipality interaction, and quality control.
He can effectively advance construction projects from concept to finished product, and despite the title of CEO, refuses to let go of on-site, hands-on involvement.
Prior to establishing AYC Construction in 2008, Andrew managed rehabilitation projects with Every Neighborhood Partnership throughout Fresno County including beautification of seven Fresno Unified school campuses. Overseeing these volunteer projects resulted in $100,000 worth of services each year with a $15,000 budget.
During his time as Construction Superintendent for Gary McDonald Homes, he oversaw completion of 200 custom estates with 40 sub-contractors. An integral part of his role was to build homes with zero defects.
Andrew enjoys spending time with his family and plays an active role in their school and sports activities. He is an ambassador for Break the Barriers along with his daughter, and enjoys traveling, performing, and teaching ability awareness across the city and throughout the world.